4 Ways Kobe Bryant's Sneaker Legacy Could Play Out
For the last 18 years and change, Nike and Kobe Bryant have been synonymous with performance basketball sneakers. With Kobe's "Mamba Mentality" leading the charge for innovation that brought football (soccer) style boot design to the basketball court, the Kobe line carried the torch for technology even beyond Kobe's numbered signature shoes. Although Kobe's Nike line changed from the numbered releases, the A.D., NXT 360, and even the retooling of his retros into "Protros," which kept the aesthetic of the originals with updated cushioning, was beyond what any other signature athlete did for performance. Thinking about it now, we might not have appreciated the level of commitment Kobe Bryant brought to his signature sneaker line considering how easily available they all were before his passing. Now, with Vanessa Bryant and Nike unable to agree on a new contract to continue the partnership between The Swoosh and Kobe's estate, the Kobe 5 "Hall of Fame" edition released this week could be the last of its kind. What does the future look like for the Kobe sneakers? Let's look at 4 ways that Kobe's sneaker legacy could play out.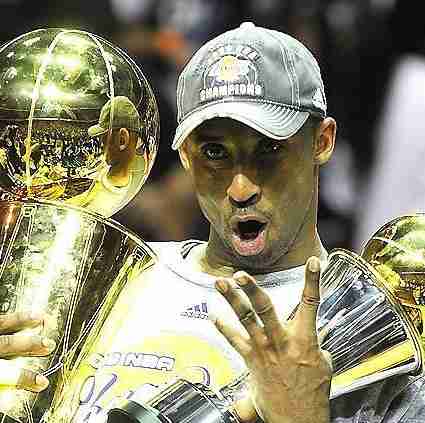 The first and most obvious scenario that could happen with the Kobe Bryant sneaker line is that Vanessa Bryant and Nike come to a common ground we eventually get Kobe releases like the ones we know and love. In case you missed it, Vanessa wanted to increase production numbers and sign a lifetime deal for Kobe's estate, but Nike wanted to keep production numbers limited and didn't feel a lifetime deal with Kobe (or his estate) made sense for them. Assuming the two sides could agree, it's safe to say we would all be happy to see this scenario play out.
This could actually work out incredibly well for Nike. If Kobes disappear from the market for an extended amount of time, the prices on the aftermarket would rise and likely the demand would also increase as people wear their Kobes. Basically, this scenario would be a perfect marketing strategy and create new levels of demand for Kobe's Nikes. It would work so well that it would make many people think the whole "end of Kobe's Nikes" talk over the past month was an intentional strategy.
In the short term, maybe it's tough on Kobe fans, but at least they'd get the real deal Kobes in the long run. Remember, Vanessa Bryant owns at least some of the trademarks to Kobe's logos.
Another scenario that could benefit from the nostalgia associated with Kobe would be a partnership with adidas. Kobe Bryant began his career as an adidas athlete with the Three Stripes and a $48 million deal when he was just 17 years old. Although technically, only two shoes were released that were officially labeled as adidas Kobes (a third prototype, the adidas Kobe 3, never released). With Kobe's first 5-6 years in the league spent with adidas, there are a number of great shoes that could come from this scenario. The adidas KB8, KB8 II, KB8 III, not to mention the EQT and Feet You Wear technologies that were on Kobe's feet during his early years. While this might not be a good scenario for Nike fans, it would be a good option for carrying on the existing legacy.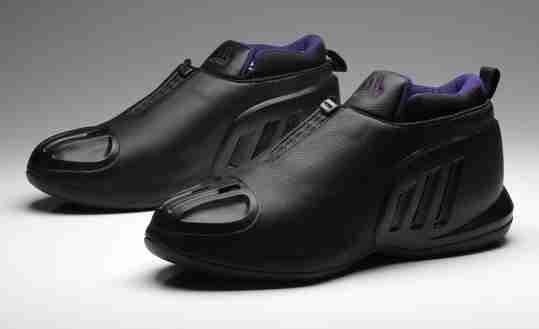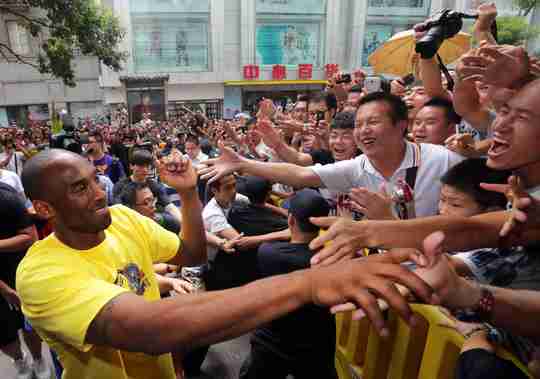 A third scenario would be a partnership with a non-legacy brand, meaning a brand that is not Nike or adidas. This could be any number of brands, but let's focus on the Chinese brands due to Kobe's unrivaled popularity with Chinese fans. As Shanghai Sole shared, Kobe loved the Chinese fans, even playing pickup ball in the parks at 5am while promoting his Nike line. Brands like Li-Ning, Anta, and 361 are all pushing technology as good and hard as any of the major brands here in the states (just ask WearTesters). The fan base in China is arguably bigger than any other market in the world. Vanessa Bryant could partner with someone like Li-Ning to create one of the many trademarks she owns as a signature model that carries Kobe's legacy. This approach could even be combined with some sort of stateside deal that allows for two partnerships, one in the USA and one in China. While it might not be the most desirable option for Americans, this scenario could be a great way for the Kobe legacy to remain performance-focused.

Lastly, the Kobe signature sneaker line could come to an end this week with the release of the Nike Kobe 5 Protro created to commemorate Kobe Bryant's induction into the Hall of Fame. Although the money to be made from Kobe's likeness and the sneakers we associate with him make this scenarion probably the most unlikely of all, and this isn't the scenario that anyone reading (or writing) this wants to happen, it is a possibility. Sneakers aside, we'll have a chance to celebrate Kobe Bryant and his Mamba Mentality on May 15th when Michael Jordan presents him into the Hall of Fame. To see how the future of Kobe's sneakers will unfold we'll have to wait and see. Until then, keep them displayed properly in your Throne and be thankful you've got them.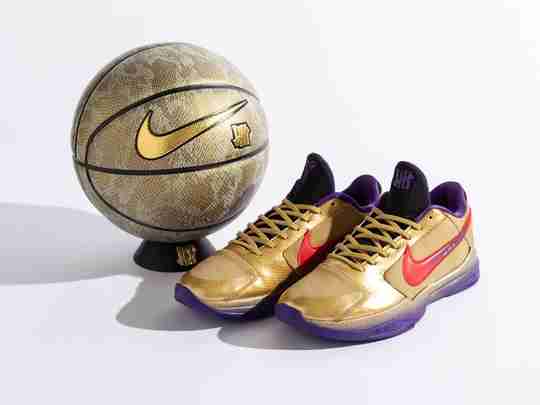 CHECK OUT SOME OF OUR MOST POPULAR STORIES
Money Back Guarantee
If Sneaker Throne isn't for you, we'll gladly refund your product within 30 days of purchase, minus return shipping.
Fast Shipping
Orders typically ship within 2 business days. We use FedEx & UPS Home Delivery so you can track your order to the door.
Safe & Secure
We love our customers and are here to answer any questions or concerns you may have. All transactions obviously safe & secure.