Is Exclusivity Killing Signature Sneakers Or Inspiring In New Ways?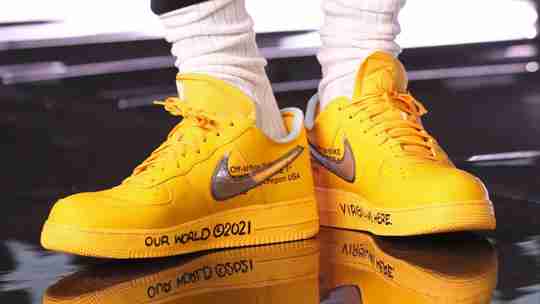 As the NBA All-Star festivities took place in Atlanta, Georgia this past weekend, a number of players laced up exclusive sneakers. The most notable was LeBron James, who was gifted a pair of unreleased Off-White x Nike Air Force 1s in a yellow bright enough to make sure every camera on the planet caught a glimpse. While he didn't wear them on the court for Team LeBron's victory over Team Durant, he opted to lace them up for the walk through the tunnel. 
LeBron James wearing exclusive Off-White x Nike Air Force 1s from Virgil Abloh (Photo by Joe Murphy/Getty)

Some might disagree but it seems that the pre-game tunnel walk has become more important to the business of sneakers than the actual game being played on the court. Nearly every team has sold the photos and videos of players arriving at the arenas as a premier sponsorship opportunity. The Lakers call theirs "The Entrance" and it's sponsored by Beats. Not only does it typically showcase what a player is wearing from head-to-toe, but it usually showcases the player's choice of footwear with close-up shots.
The insider access that we now have as fans is unbelievable. Not only do we have cameras pointed at the players for every entrance, but we also have access to their own experience through social media. On top of that, when a high-profile collaborator like Virgil Abloh creates a pair of shoes for someone like LeBron, it's also shared to Virgil's accounts as he customizes the shoes.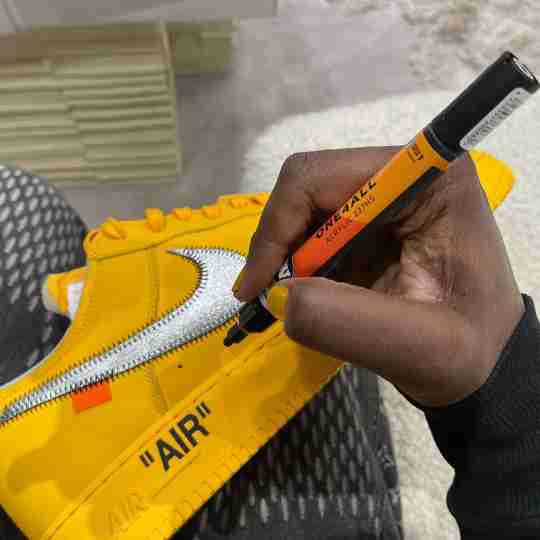 There's no denying that it is super dope for sneaker enthusiasts to have a chance to see what's on the feet of their favorite players and the behind the scenes access only furthers our desire for our own exclusives. However, does it mean that we all care less and less about the shoes being on the court? Will the memories of this year's NBA All-Star game be filled with Stephen Curry and Damian Lillard knocking down half-court jumpers, Anfernee Simons winning the Dunk Contest, or will we remember that Virgil Abloh gifted LeBron James a one-of-a-kind Air Force 1? If every athlete is continually after more rare and more exclusive sneakers, do fans even matter at this point? Maybe it's just something that can be chalked up to the weird circumstances of a pandemic and condensed season for the NBA.
It shouldn't be any surprise that athletes like LeBron James have friends like Virgil Abloh, and exclusive sneakers come from that relationship. Especially considering that both are key parts of the Nike ecosystem. If we're keeping it one hundred, if anyone reading this wouldn't want exclusive sneakers from their massively popular designer friend, they probably aren't that great of a friend.
Everyone is a sneakerhead now and for better or worse, all of us have been programmed to want the exclusives. There is no shame in that. Find your grails, throw them in your Sneaker Throne, hit the lights, and admire them. That's what it's all about. Better yet, grab a friend and work your way to become the next LeBron James and Virgil Abloh so you can make your own exclusives. It really doesn't matter if it's on-court or off, it's inspiring the next generation that matters, and LeBron and Virgil have done it again.
CHECK OUT OUR MOST POPULAR CONTENT
Money Back Guarantee
If Sneaker Throne isn't for you, we'll gladly refund your product within 30 days of purchase, minus return shipping.
Fast Shipping
Orders typically ship within 2 business days. We use FedEx & UPS Home Delivery so you can track your order to the door.
Safe & Secure
We love our customers and are here to answer any questions or concerns you may have. All transactions obviously safe & secure.