Throne-Worthy: Nike Air Max 90 "Bacon"

Dave's Quality Meat was one of the most unique footwear stores in New York City for years. Founded in 2003 by Dave Ortiz, Dave's Quality Meat might have had the look and feel of a local butcher but if you stepped inside, you'd find your favorite kicks. In 2004, Dave worked up some new flavor for Nike's iconic Air Max 90. 
Inspired Dave's favorite meat, bacon, the DQM x Nike Air Max 90 "Bacon" released in 2004 and featured the same red and pink hues of the popular meat. At the time, the connection between food of any kind and sneakers was rare to say the least. Fast forward 15+ years and now the Bacon Air Max 90 is back and somehow stands out from the sea of other color choices releasing thanks to it's unique colors and incredible storyline.
The Nike Air Max 90 "Bacon" is set to release on Friday, March 26th for Nike's Air Max Day. Who's going to be adding these to their Sneaker Throne?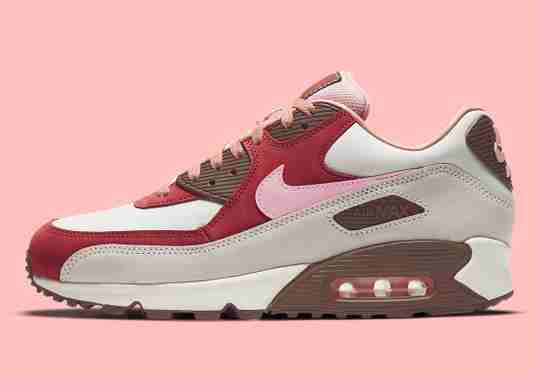 Money Back Guarantee
If Sneaker Throne isn't for you, we'll gladly refund your product within 30 days of purchase, minus return shipping.
Fast Shipping
Orders typically ship within 2 business days. We use FedEx & UPS Home Delivery so you can track your order to the door.
Safe & Secure
We love our customers and are here to answer any questions or concerns you may have. All transactions obviously safe & secure.