Welcome To The Sneaker Throne Blog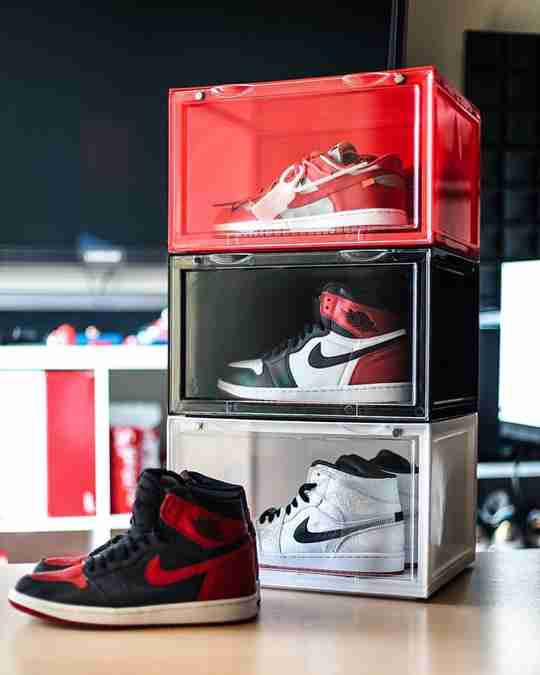 As the world continues to get crazier and crazier in 2020, we find ourselves lacing up our favorite pairs of kicks just to give some feeling of normalcy. 
From the day we put on our first pair of Air Jordans, sneakers have been about two things: making us feel good and connecting with others.
Whether it's lacing them up just to feel "Like Mike" for the day, standing out from the crowd with a brightly colored pair of neck breakers, unboxing a new pair to share it on The Gram, or something more subtle like the head nod of approval from a fellow sneakerhead that we all recognize, sneaker culture is so much more than just kicks.  
It's about the people, the passion, the things we have in common, and the stories we see unfold every day through sports, hip-hop, pop culture, entertainment, and more.  
As of today, we're going to be sharing more of those pieces of the culture that become the glue that bonds the sneaker community together in ways that non-sneakerheads just can't understand. 
Welcome to the Sneaker Throne blog. Stay tuned for more content, more sneaker stories, shoe storage tips, and more features highlighting members of the sneaker community.
Also, make sure you sign up for the email newsletter. We'll have it in your inbox every Thursday morning, filled with news, release info, tips & tricks, and tons of other sneaker-related goodness.
✌️
CHECK OUT OUR MOST POPULAR CONTENT
Money Back Guarantee
If Sneaker Throne isn't for you, we'll gladly refund your product within 30 days of purchase, minus return shipping.
Fast Shipping
Orders typically ship within 2 business days. We use FedEx & UPS Home Delivery so you can track your order to the door.
Safe & Secure
We love our customers and are here to answer any questions or concerns you may have. All transactions obviously safe & secure.