Over 30,000 satisfied customers
⭐⭐⭐⭐⭐
I'm obsessed with my Drop Sides! Love love all the colors, I can finally display my Jordans color coded.
Dani C.
⭐⭐⭐⭐⭐
Wow! Super easy to put together and great quality. You can really stack them high and easily rearange.
Patrick S.
⭐⭐⭐⭐⭐
Just got mine! They're so DOPE. The magnetic drop side door makes all the difference.
David D.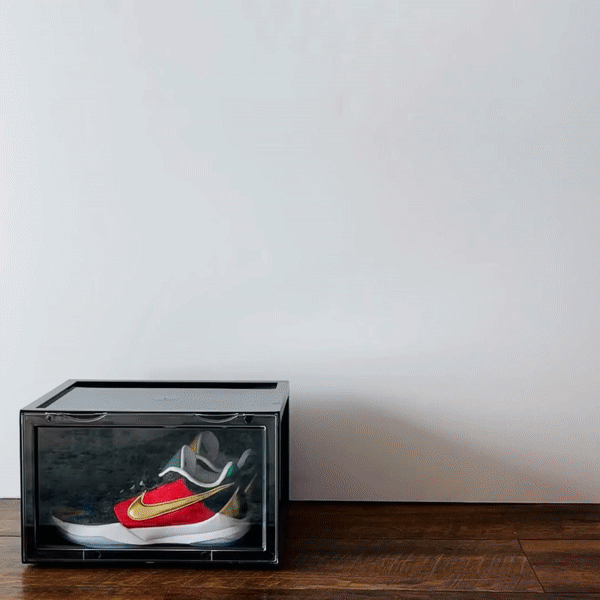 We made a bold change & now you have a new home for all your grails
With the clear door on the side and expanded height, you can see the entire side profile of your grails and fit most size 14s with ease!
Reienforced, premium quality acrylic make Drop Sides extra sturdy and ultimately modular, designed to stack and grow with your collection.
Drop Sides can fit 1 pair of high tops up to size 14.
Drop Sides can stack up to 10 high.
Drop Sides do not include light kits.
Drop Sides are able to be assembled quite quickly as the panels just snap into place. No tools needed.