Sneakerhead Spotlight: @brucehatoo Shares His Sneaker Throne Picks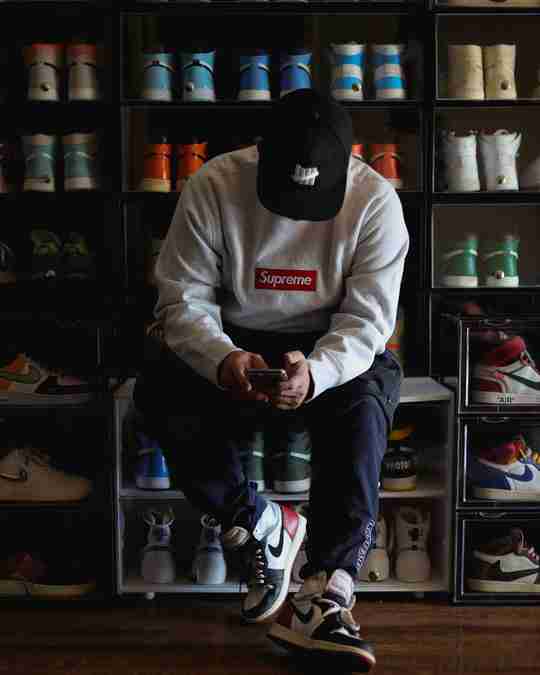 One thing we've been lucky to experience while creating Sneaker Throne, is connecting with the countless number of sneaker enthusiasts around the globe and seeing them share their Thrones with us on Instagram. It's a reminder of why we started Sneaker Throne, and that we're not alone in thinking that sneakers are more than just shoes and deserved to be on display. With that in mind, we want to show some love to collectors who share their Sneaker Throne photos by featuring you here on the blog and in upcoming emails.
Without further delay, welcome to our new sneakerhead spotlight blog series, Throne Picks.
Name: 
Bruce Ha
Location:
Santa Monica, California
Daily Grind: 
Photographer
Your Sneaker Story:
"I like Jordans. As I grew up and my mom could get me one pair of Jordans a year on a good year...and so I had to really pick carefully. Nowadays, I'm lucky enough to be able to get all the Jordans I want as an adult lol.
They are time machines to me. Not of memories of Micheal Jordan, but of my own life. I use to play a lot of tennis so the Nike Air Tech Challenge is also another grail of mine." 
Favorite Collab: 
KAWS x Air Jordan 4


Favorite OG Colorway: 

Air Jordan 4 "White Cement"



Throne Picks:
Air Jordan 1
Air Jordan 4
Air Jordan 3
Air Jordan 5
Money Back Guarantee
If Sneaker Throne isn't for you, we'll gladly refund your product within 30 days of purchase, minus return shipping.
Fast Shipping
Orders typically ship within 2 business days. We use FedEx & UPS Home Delivery so you can track your order to the door.
Safe & Secure
We love our customers and are here to answer any questions or concerns you may have. All transactions obviously safe & secure.