Surviving
Montréal Winters 
As A Sneakerhead
With Chris Chiu
In 2020, there is no separating social media and being a sneakerhead. Especially with the pandemic, most sneakerheads are turning to social media to share in the ups and downs of being a sneaker enthusiast with others. I connected with Chris on Instagram a couple years back and have always been impressed with his photography skills. Plus, I'm a fan of The Sneaker Podcast, which he co-hosts. 
Let's get into his Throne Picks and his advice for sneakerheads living in places like Montréal that have to deal with snow-filled winters.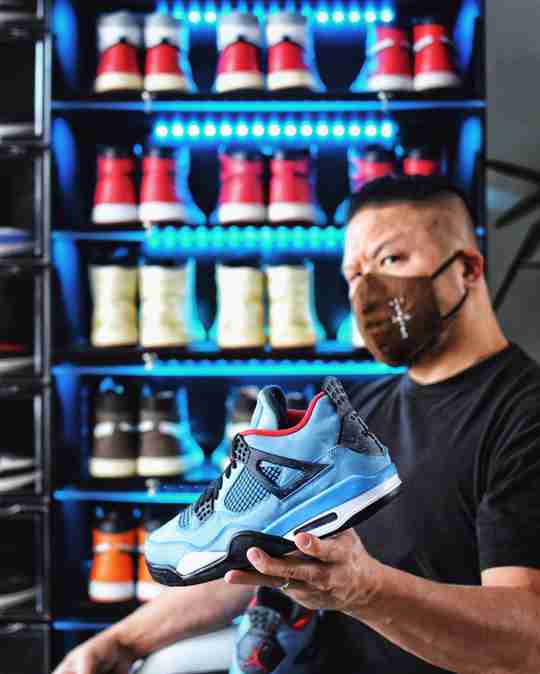 Name: Chris Chiu
Location: Montréal, Canada
Instagram: @christopher.chiu
Podcast: The Sneaker Podcast
Daily Grind: Cell Phone Company By Day/Private Dancer By Night
Your Sneaker Story:
"I got into sneakers because I played on my high school basketball team. I would bring my Sports Illustrated magazine to school and me and the boys would check out the different sneakers the players would rock. My dad also played ball and is a notorious shopper! He would get me new sneakers every season and I would mimic the players on court!"
Advice For Living In Montréal:
"Bank shots. If you take sneaker photos like I do, bank some on feet shots or set up a pseudo-in-home studio. It's too cold out there to feel your fingers sometimes.
Sock money. Invest in proper socks. Something that looks good with your sneakers and that keeps your ankles covered. Save the ankles, save the world.
Wipe down... Heavily. Make sure you wipe off any road salt from your sneakers. You can just feel the salt eating away at the materials."
CHECK OUT OUR MOST POPULAR CONTENT
Money Back Guarantee
If Sneaker Throne isn't for you, we'll gladly refund your product within 30 days of purchase, minus return shipping.
Fast Shipping
Orders typically ship within 2 business days. We use FedEx & UPS Home Delivery so you can track your order to the door.
Safe & Secure
We love our customers and are here to answer any questions or concerns you may have. All transactions obviously safe & secure.