The Price Of Vintage Air Jordans Is Skyrocketing - $1,000,000?!?

Ever since The Last Dance captured our collective attention in the early weeks of the pandemic, the price of vintage, player exclusive, and game-worn sneakers and Chicago Bulls memorabilia has been skyrocketing (or as the kids like Elon Musk say, to the moon!). Whether you land on the more seasoned veteran side of The Last Dance fandom or you're just trying to get your foot in the door as the new kid on the block, learning the ropes of the Chicago Bulls dynasty, you've more than likely noticed the new level of energy surrounding Michael Jordan's signature Air Jordans. Not only are the sneakerheads buzzing about Jordans old and new, but there also seem to be more fans reliving the nostalgia from the '90s than ever before. Not to mention, MJ's son is about to release one of the biggest sneaker drops of the year and I'm not sure you can get more nostalgic than an Air Jordan 1 inspired by MJ's first All-Star Game in 1985.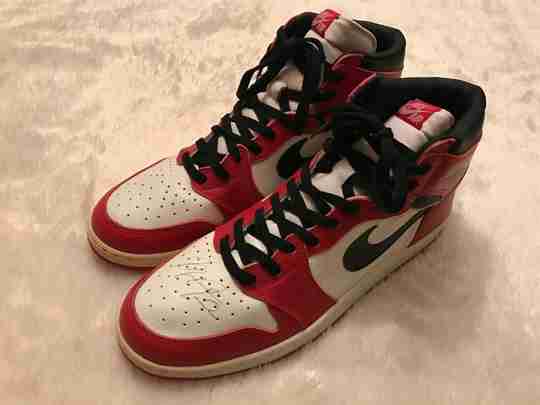 With all of that new attention focused on Michael Jordan's legacy, the number of people buying and selling original Air Jordans, and the artifacts to go along with them, has skyrocketed. This week, a pair of original Air Jordan 1s were listed on eBay for $1,000,000. Yes, that's ONE MILLION DOLLARS. Like, full-on Dr. Evil $1 Million. The crazy part is that the asking price doesn't seem too far off from the way things have been going since The Last Dance released.
Back in May of 2020, a pair of "Chicago" Air Jordan 1s that were worn by Michael Jordan during his rookie season set a record for a Sotheby's auction with a closing price of $560,000. Like most of the pairs that were meant specifically for Michael to wear, the left shoe was a size 13.5, while the right shoe was a size 13.  While you might be thinking there were likely a lot of original Air Jordans produced, the seller of this deadstock pair estimates that only 15-20 unworn "TYPS" pairs still exist. TYPS is short for "Tong Yang Player Sample," a way of identifying pairs that were made specifically as samples for athletes, in this case, Michael Jordan.
To give you a better idea of how much prices have shot up in the last few years, back in 2017, an even earlier sample pair with a production date of 1984 was listed for $50,000. If you look even further back, the Air Jordan 12 worn for Michael Jordan's legendary "Flu Game" sold for just under $105,000 back in 2013. Either of these pairs would go for exponentially more if they were to hit the auction block in the current market.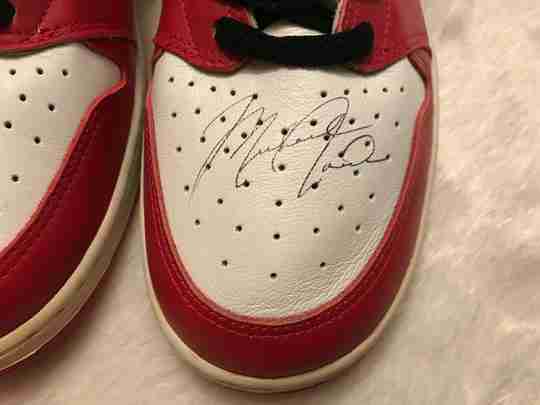 While sneakers are the focus here, rising prices for vintage sneakers and game-worn memorabilia can also be attributed to a couple of other things. First, the trading card market is quite possibly the hottest market on the planet right now. The close connection between sneakerheads and sports cards undoubtedly has an impact on the rising price of vintage kicks. On top of that, new platforms like Rally Road, which allow fractional investing through equity shares in collectible assets, give everyone a chance to get in on the action. So not only are the number of pairs out there dwindling, the number of people looking to purchase, whether as a collector, investor, or some fraction thereof, are rising like never before.
While there's no record of a pair of original Air Jordans selling for $1,000,000, with the pandemic keeping most people inside and tied to the internet, reinvigorated nostalgia and a perfect storm of supply and demand makes it seem like it's only a matter of time before that record is broken. Let's just hope the person that ends up with this incredibly rare pair does what is right and puts them on display in a Sneaker Throne. 
CHECK OUT OUR MOST POPULAR CONTENT
Money Back Guarantee
If Sneaker Throne isn't for you, we'll gladly refund your product within 30 days of purchase, minus return shipping.
Fast Shipping
Orders typically ship within 2 business days. We use FedEx & UPS Home Delivery so you can track your order to the door.
Safe & Secure
We love our customers and are here to answer any questions or concerns you may have. All transactions obviously safe & secure.