Over 30,000 satisfied Hat Throne customers
⭐⭐⭐⭐⭐ - TOP NOTCH
Easy to put together. Son loves to display his hats. Fantastic customer service!!
Heidi R.
⭐⭐⭐⭐⭐ - Love it!!!!!
Bomb AF. Hats are now dust free and sit classy in the hat throne!
Monica L.
⭐⭐⭐⭐⭐ - cool display
They are very well built n easy to assemble. They also keep your hats dust free n clean.
Sergio A.
Keeping your hats clean and stored all in one place has never been easier. 
The Hat Throne can easily hold 30 hats by using its three slide out trays. Keep your hats organized and dust free. Best of all, the Hat Throne is designed to nicely stack right on top of your existing Sneaker Throne.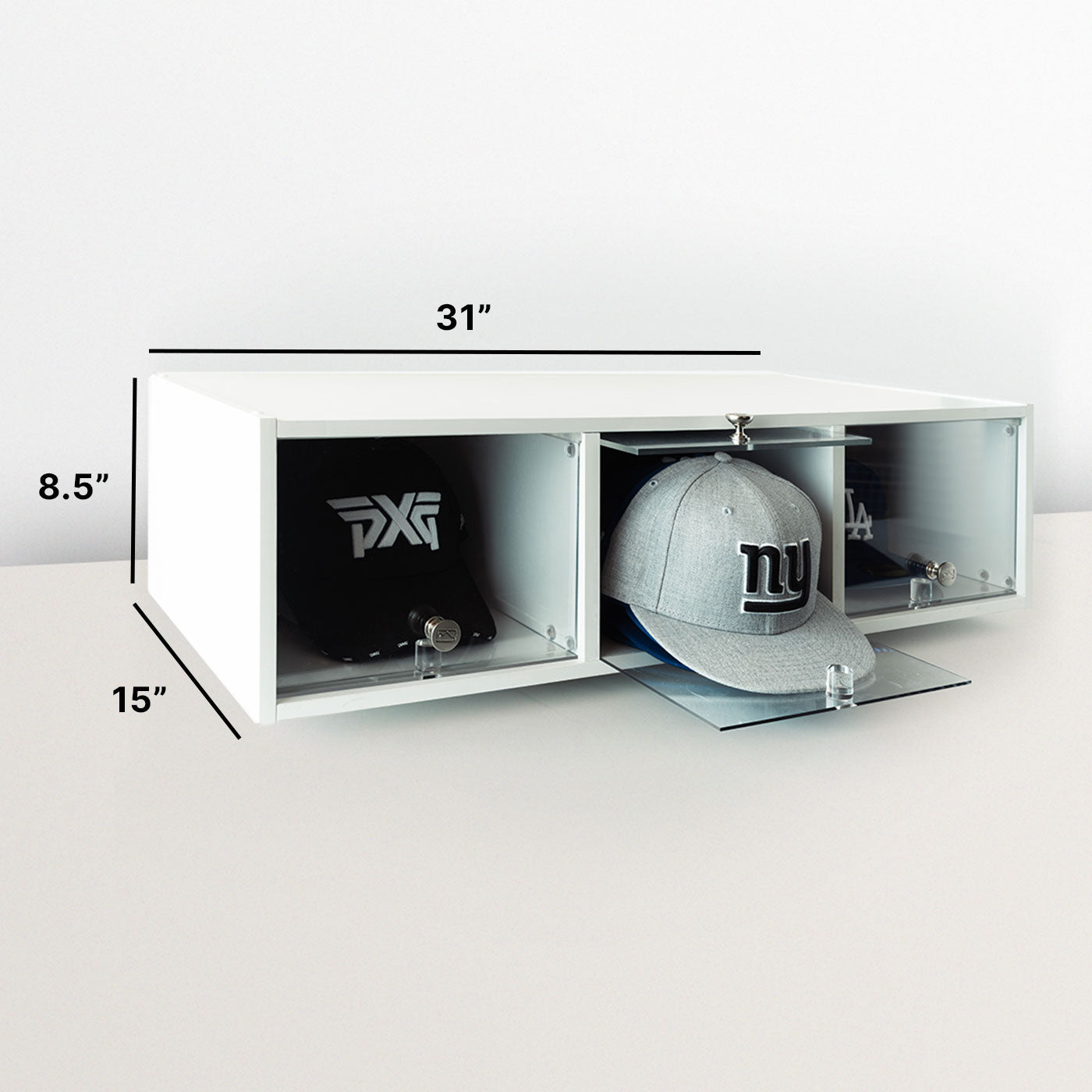 Perfect Size
A New Home for All Your Hats
Perfectly sized to store outside or inside any standard closet.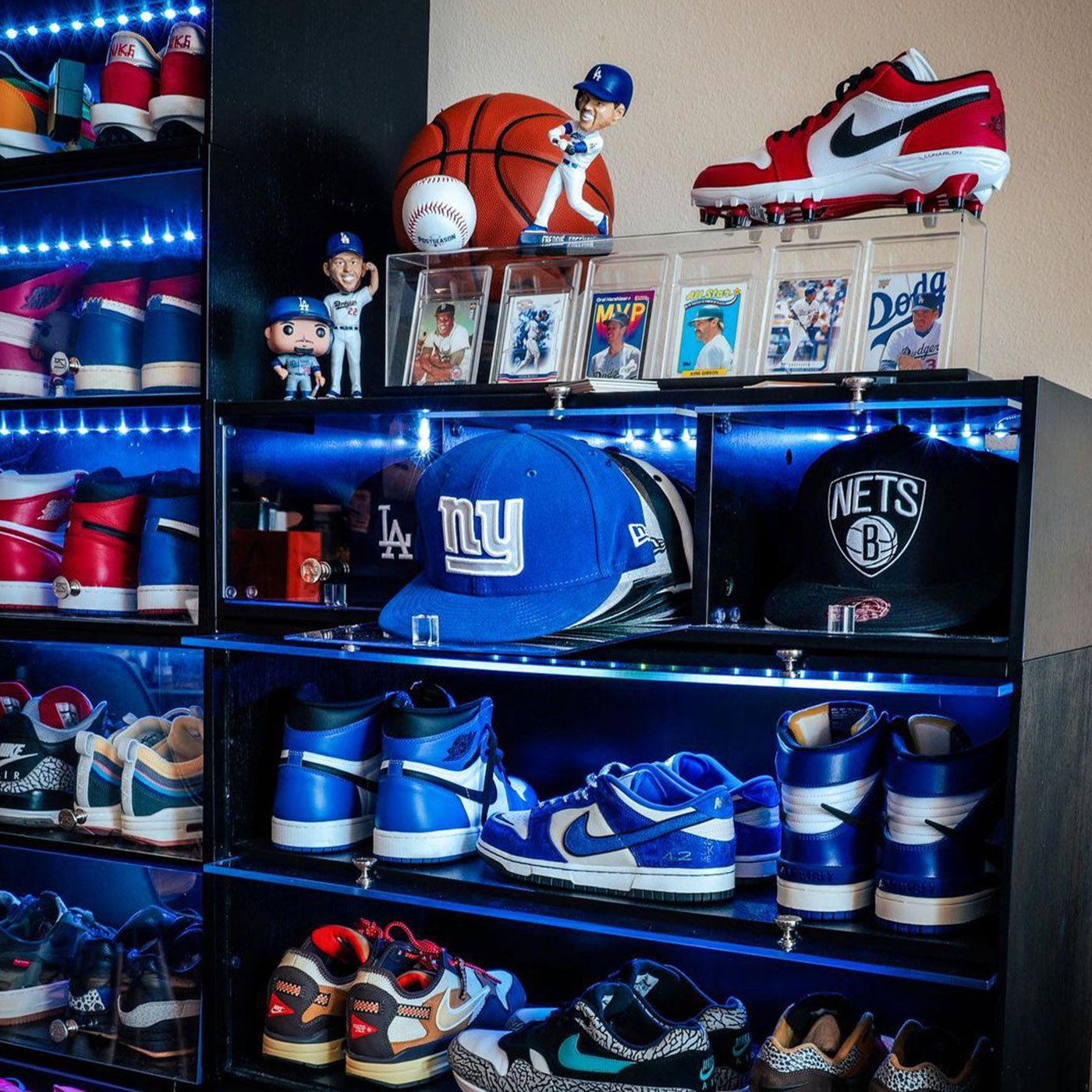 Light 'Em
Keep Your Caps Lit
Add the optional multicolor LED light strip with remote control and AC adapter (sold separately).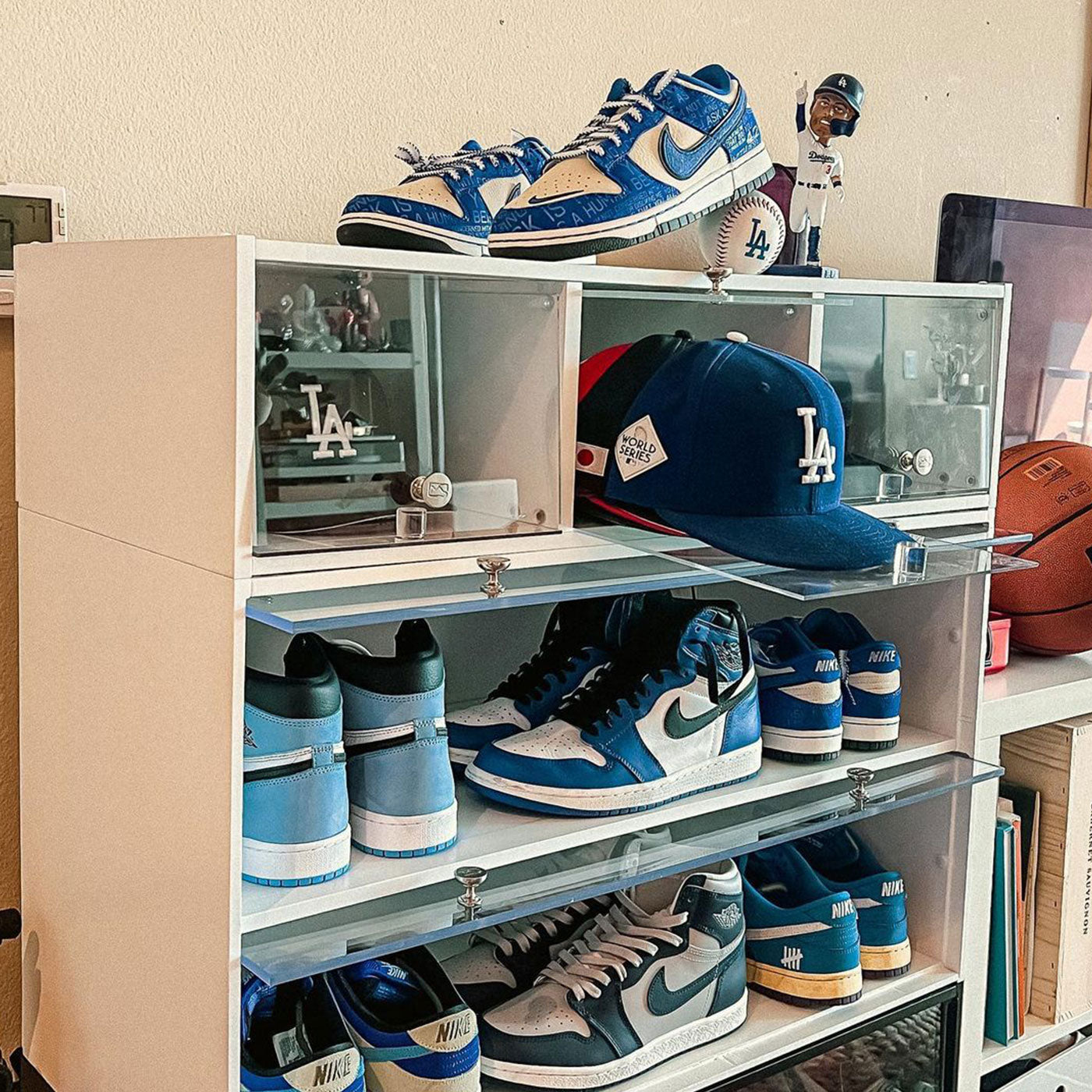 Stack Em'
The Royal Pair
Made to perfectly cap off your Sneaker Throne with a seamless stack.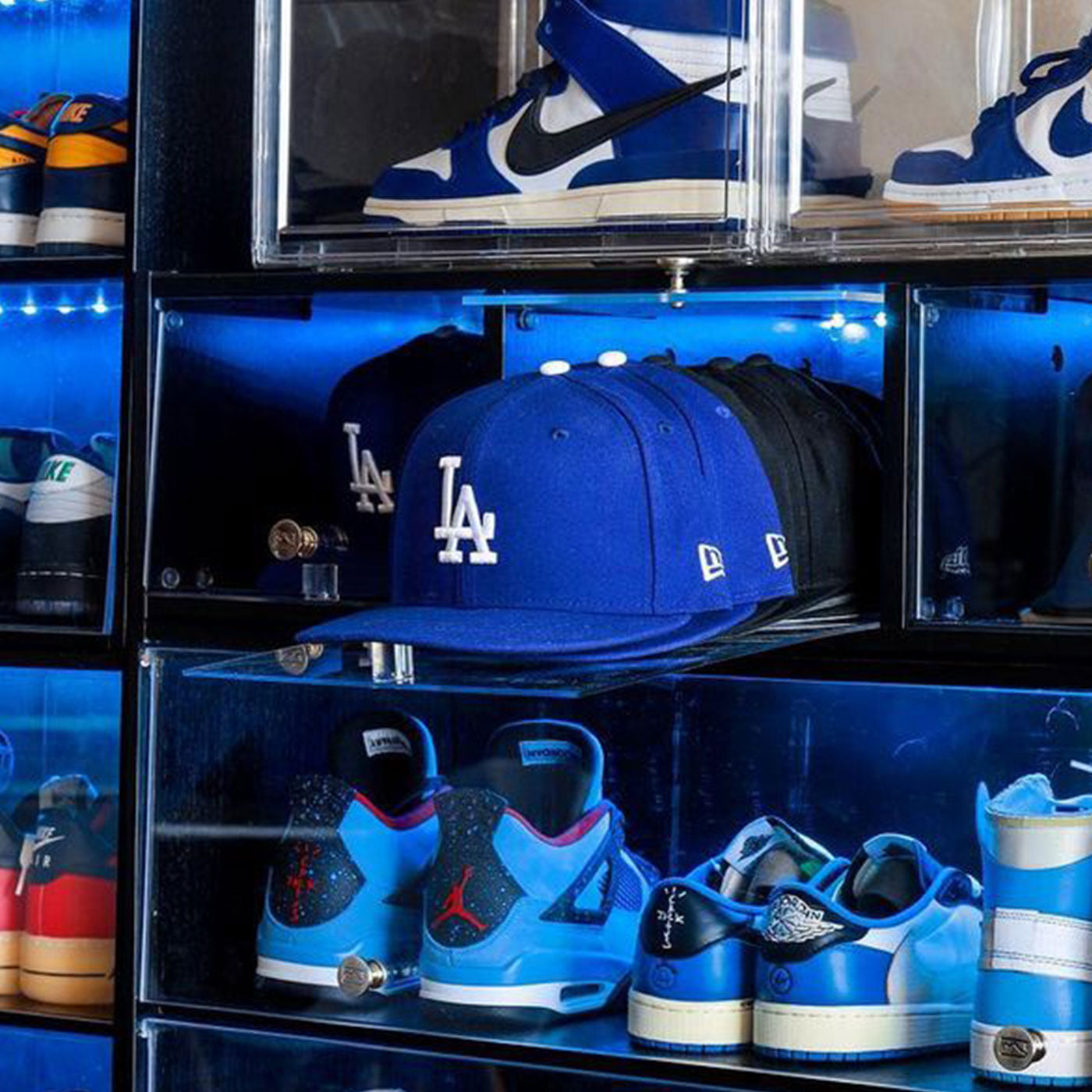 Slide 'Em
Easy Access
The smooth slide hat tray makes maximum storage a breeze. Need that hat in the back? Slide it out, grab and go.
It is recommended that you only stack one additional unit on top of the other due to the weight of the product. Please be sure that the units are securely attached to the wall to prevent injury (sold separately).
The Sneaker Throne was designed to store 4 pair of shoes if you choose to display your shoes from left to right. If you choose to store your shoes toes in first, then the Sneaker Throne can accommodate 6 pairs of sneakers.
We have been able to store a size 15 sneaker in this unit. To ensure your sneakers will fit, see question below.
Please measure the length and the height of your current shoe you wish to display. The Sneaker Throne shelf is 30.3" wide x 7.8" tall x 14" deep. If your shoe is shorter than 14" long, it will fit ok. If your shoe is shorter than 7.8" tall, it will fit ok.
To make assembly as easy as possible, we have created a step by step guide with loads of real life product images to help you each step along the way.  Please us the link below to access the Step by Step Video Assembly Guide.  If you have any additional questions, it is best to please email us at support@sneakerthrone.com or you can direct message us via Instagram (@mysneakerthrone).  Emailing is best!  We are here to help!